American cities have deep-rooted history. They have experienced flood and fire and have felt economic booms and wanes. Their history is marked by the resilience, progress, and growth of its edifice and its people.
This is where we come in. We are Cassadyne. Founded in 2010 in Sacramento, CA, Cassadyne Properties is a real estate investment company that fosters both tradition and the modern city.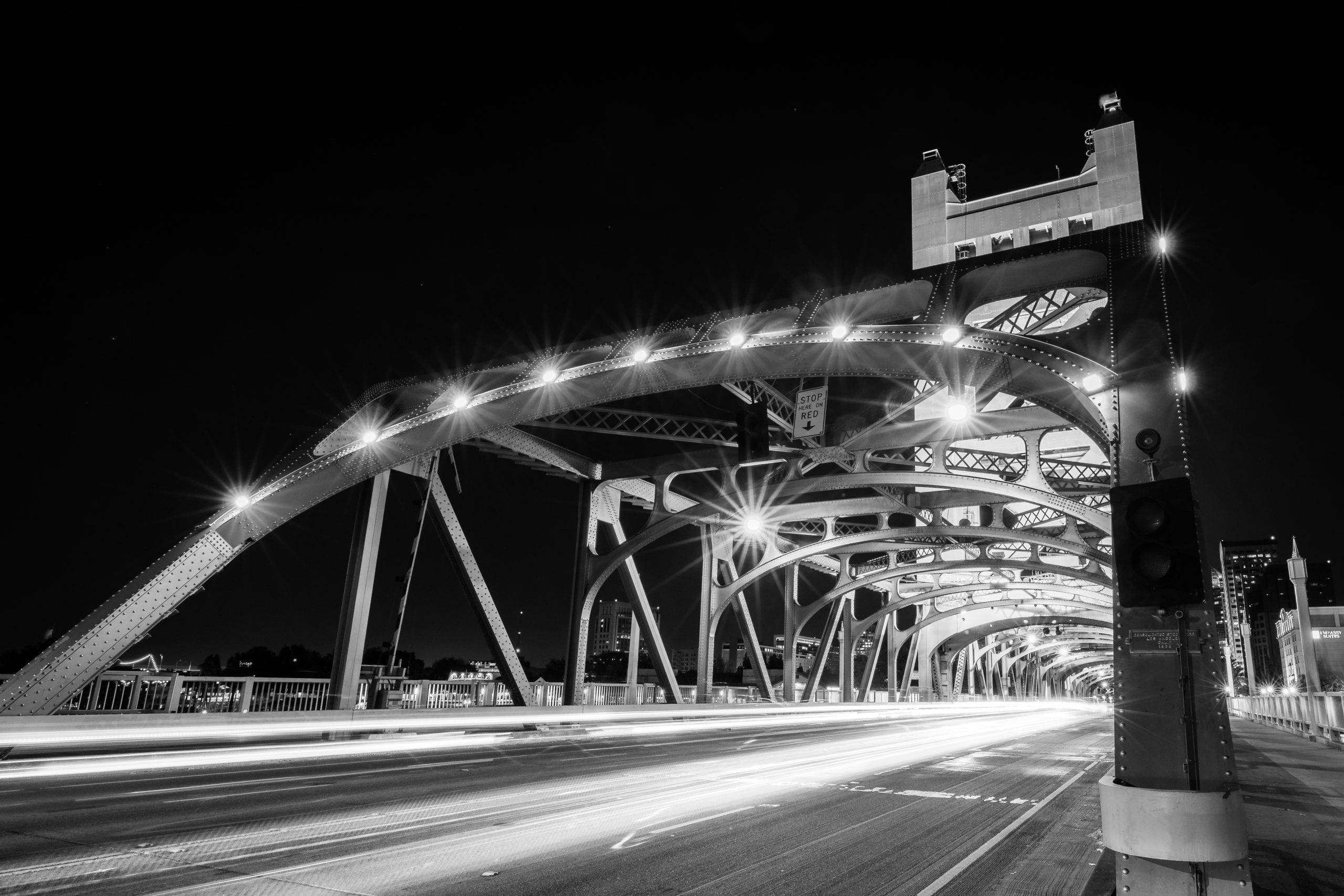 We think of every building as a place we would be happy to work or live in.

- Robert Rodriguez
Our renovation projects focus on acquiring and preserving buildings that represent a city's history. New development meets a civic need, adds something special, and blends neatly into the underlying fabric and soul of the existing neighborhoods.
With sound liquidity, exceptional credit, and an established track record, we are a proven investment model. But most importantly, it is who we are as people. We are fair, courteous, and operate with integrity – leading those who have worked with us in the past to want to work with us again… and again.
20th Place Project
Our most recent project is a combination of a ground-up development and a renovation/reuse project in Midtown Sacramento. The site currently contains an underutilized office building and an empty warehouse space that we envision as a thoughtful residential apartment building and self-contained parking structure.
Bordering historic, industrial, and well-established neighborhoods, this 50-unit apartment building will be home to a multitude of tenants including artists, state employees, entrepreneurs, service industry workers, small business owners, creative professionals and more. We will offer studios to small two-bedroom units, thus meeting a range of housing needs and prices. The vacant warehouse will be repurposed to serve as parking for the apartment's residents, minimizing competition for street parking.
The building's exterior uses a timeless, simple and sophisticated color scheme with nuances provided by vertical paneling. Large windows create an open feel, balconies invite the outside in and mosaic tile detail pays tribute to the diversity of the City.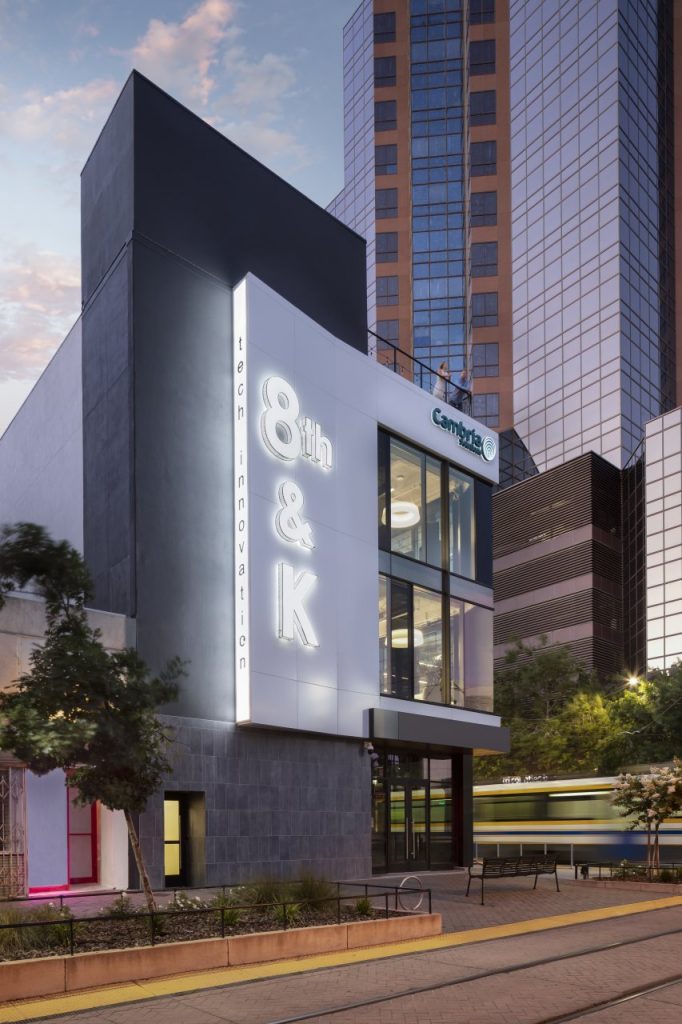 Kappy
Cassadyne expanded into commercial real estate in 2016. We went 'all in' on our first and landmark project – 731 K Street.
Working with design-build team MarketOne Builders and DGA Architects, Cassadyne transformed this prominent three-story downtown corner.  After sitting empty for over a decade, it is now a highly visible landmark contributing to the booming K Street corridor – activated by DOCO and the Golden 1 Center.
To keep some of the 1960's design, wood, glass, and steel were used in the design with a mid-century feel. Primary tenant, Cambria Solutions, Inc., a fast-growing, national technology consulting firm, utilizes the second and third floors of the building. Cambria's Innovation Lab on the second floor promotes creativity and collaboration amongst team members and clients. The 22,000 square foot building includes a 3,600 square foot ground floor for restaurant or retail use. We added a stunning rooftop patio, which can be used by building tenants for special intimate events.
731 K contributes to the renaissance of Sacramento's urban sector. The prominent '8th and K' signage serves as a landmark and the building's access to light rail reduces the carbon footprint to the area. The redesigned building has received support and informal accolades from local officials and has inspired other organizations such as Capital Public Radio to move into the downtown area.
Frogger
Informally known as Frogger (the original project nickname based on its location on F Street), this former car radio installation shop has been transformed into a vibrant office space. Using the garage feel as inspiration, Cassadyne utilized the structure to feature large roll up glass doors, open work space for two businesses, and shared amenities including parking, kitchen and restrooms. The care put into the renovation and the new energy brought into the neighborhood was met with gratitude from the neighboring residents.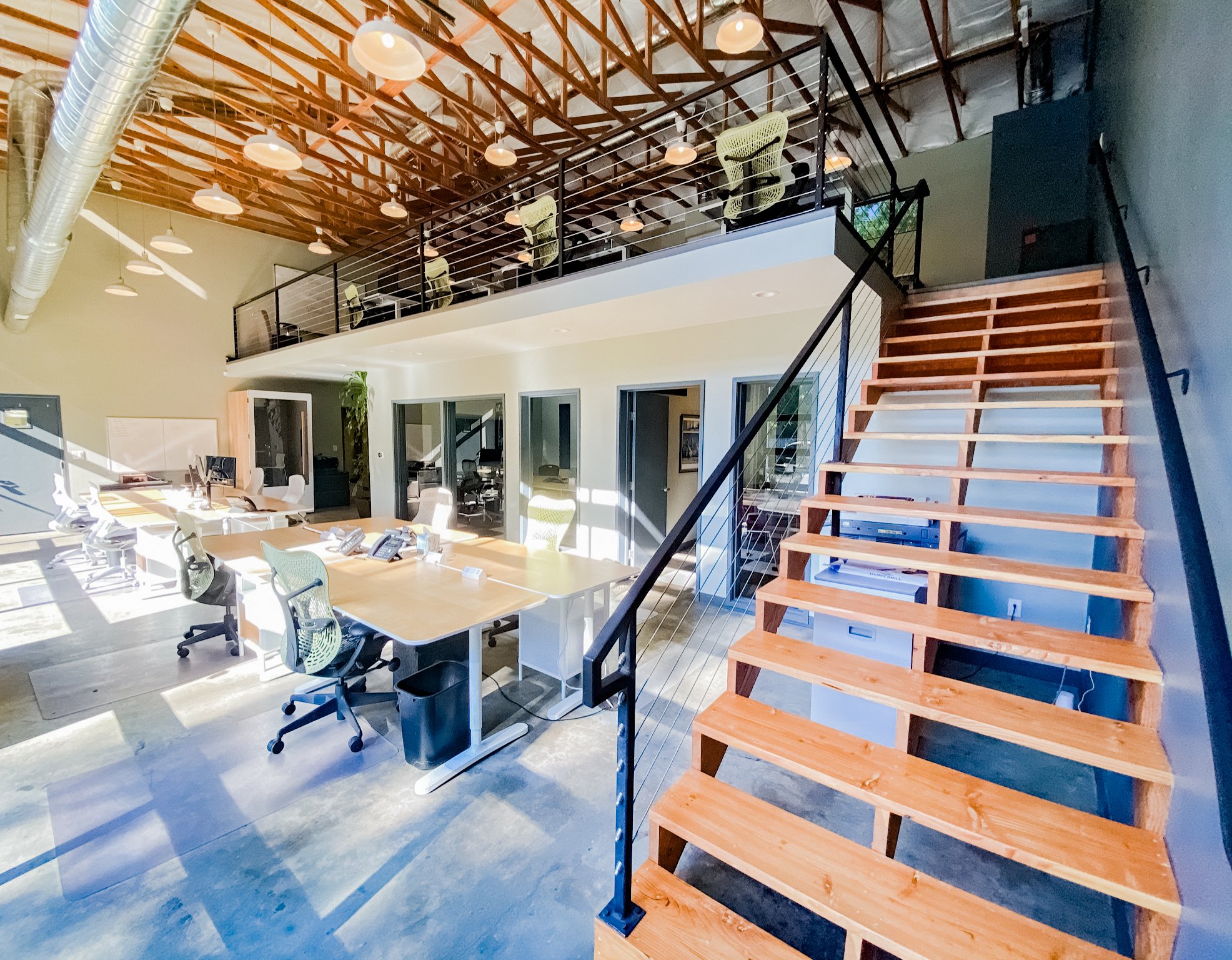 Cassadyne's residential properties have been curated with an eye towards preserving the integrity of the building and the community in which they are located, while meeting modern living needs. Rents are intentionally held at about 80 percent of the market rate. We don't believe in overpricing. Our tenants include everyone from young professionals to retired downsizers and long-term Midtown residents. They look after the building and each other. It is all part of the community we live in.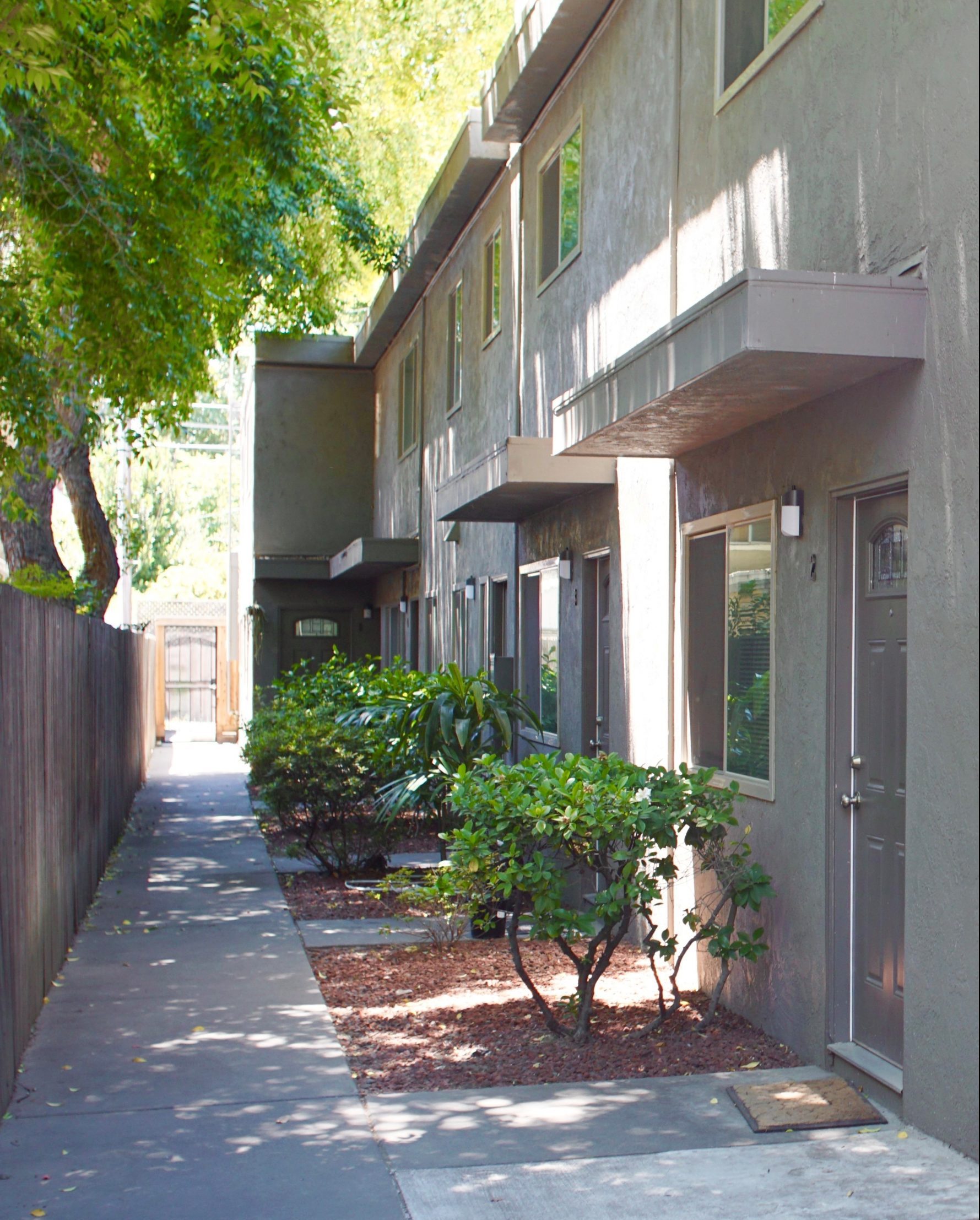 Apartments
Our seven-unit and twelve-unit apartments offer studio, one- and two-bedroom options. The buildings are located in residential Midtown and are updated to maximize the buildings' features which include exterior entrances and charming courtyards.
Multi-Family Residential
Midtown is home to many mid-century fourplexes.  Cassadyne's remodel practice has transformed tired structures into contemporary living spaces while maintaining the character of the buildings.  Graced by tree-lined streets, each property offers a simple, smart design.
Multi-Family Residential
The Victorian duplexes and fourplexes require special consideration when being renovated. Cassadyne's remodel focuses on honoring the architectural splendor of the building while meeting today's modern living needs.
If you're wondering where the best places to live in California are, our guide can help you find your ideal community. We analyzed cities by pulling recent data on key lifestyle factors such as the area's median home price, personal income per capita, and the...
read more